October 12-21, 2019
ten DAYS From $5999
Affectionately referred to as the heel of Italy's "boot," Puglia is known for its whitewashed hill towns, ancient farmland, delicious cuisine, and hundreds of miles of Mediterranean coastline.
It is in Puglia where one can achieve the "old world" experience one often sees in movies. The pasta at even the most casual restaurants is handmade, wines are crafted with pride and care, the mozzarella is perfection, and thousand year old olive groves create olives, the likes of which you may not have ever tasted.
And Puglia certainly doesn't have a shortage of sights. One of the most beautiful towns is Lecce, known as "Florence of the South" for its baroque architecture, will surely be one of your highlights, as well as Alberobello and the Itria Valley, home to the fairytale-like "trulli," stone huts with distinctive conical roofs.
Finally, we leave Puglia for neighboring Matera, a city on a rocky outcrop in the region of Basilicata, best knows for its cave dwellings carved into the mountainside.
This tour has a definite food and wine focus, while we explore the rich history, architecture, and culture as well.
Package Highlights:
• Fully escorted with the services of a Zoom Vacations® Concierge throughout the trip
• 4 nights at Tenuta Monacelle in traditional houses which are now a hotel
• 4 nights at Risorgimento Hotel (Lecce)
• 1 night at Palazzo Gattini (Matera)
• Private coach service for the entire tour with our own dedicated guide.
• A special Zoom Vacations party with local entertainment at Tenuta Monacelle
• Many wine, cheese, and other various culinary "tastings" mentioned in the itinerary
• Visit to an ancient Masseria with underground oil mill dating back to Roman times and century-old olive trees (2000 years old). The owner will welcome you and you will visit the estate and have an olive oil tasting.
• Several unique lunches such as in Alberobello and Locorotondo
• Boat tour of the marines caves around Polignano a Mare
• Lunch at "Grotta Palazzese", widely considered to be the most beautiful restaurant in the world!
• Visit of a private old Palazzo dating back to XVI century, where you will learn about the palazzo and enjoy lunch with the owner!
• Lunch and dinner in Lecce (or dinner in Minervino di Lecce at the famous "Origano")
• Private full day boat trip around the stunningly beautiful Otranto Coast
• Cooking class in an historical Villa in Casarano
• Lunch in a "Organic Italian Trattoria" in Alberobello, with its small botanical garden where the owners grow the vegetables and spices they use to prepare their dishes in Trattoria!
• A very special dining event in Matera, which will be a Zoom Signature Event.
Note: this is just a sampling of highlights, in addition to discovering the authenticity and unique riches of the area.
Space is limited. Call us today to book this tour: 773.772.9666.
Gay Friendly, Luxury Accommodations
Tenuta Monacelle
Tenuta Monacelle is a place with a profound soul. Its architecture draws on the Apulian cultural tradition and contains the living stone, the dry stone walls, the red geraniums, the pinnacles of the trulli, the genuine flavors. Staying here means recovering a relaxing dimension and authentic pleasure. Set among the olive trees of Valle d'Itria and close to the Adriatic Sea, in every corner of the estate you can hear a story made of gestures, smells and voices that tell an authentic land. Many souls cohabit here.
Risorgimento Hotel
The Risorgimento Resort of the Vestas Hotels & Resort group is a 5 star luxury hotel in the historical center of Lecce. The history of an ancient residence dating back to the 1400s meets modernity.
Enjoy a unique experience at this hotel, known for its high level of service: 47 rooms and suites with contemporary design furnishings that recall the territory of the Salento, gourmet food & wine, an intimate spa, and the beautiful Janet Ross Bar.
Palazzo Gattini
In the beautiful Duomo's Square, Palazzo Gattini open its doors to you, at the highest point of the entire and exclusive town of Matera, offering a breathtaking view of the Sassi (meaning "Stones").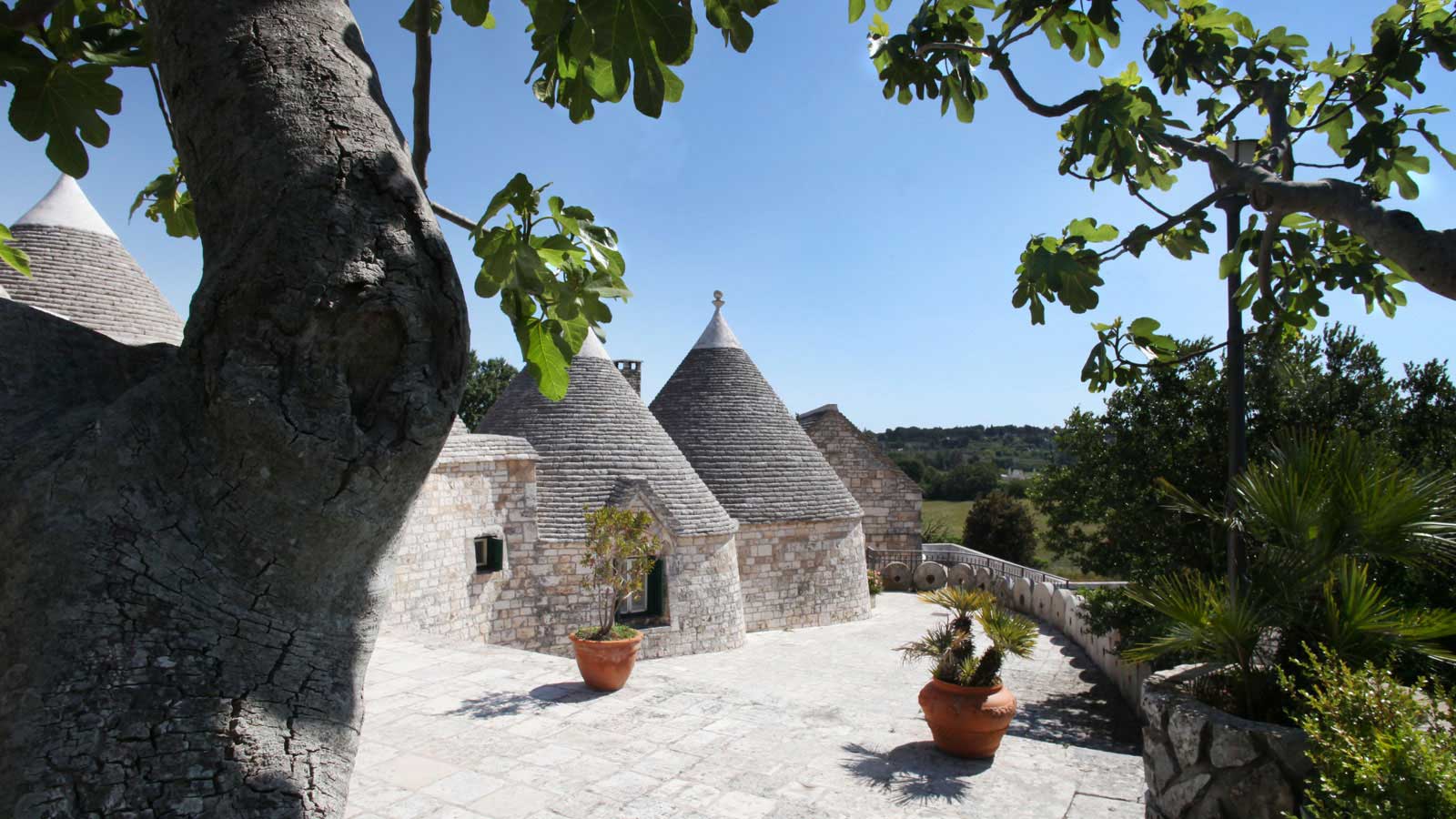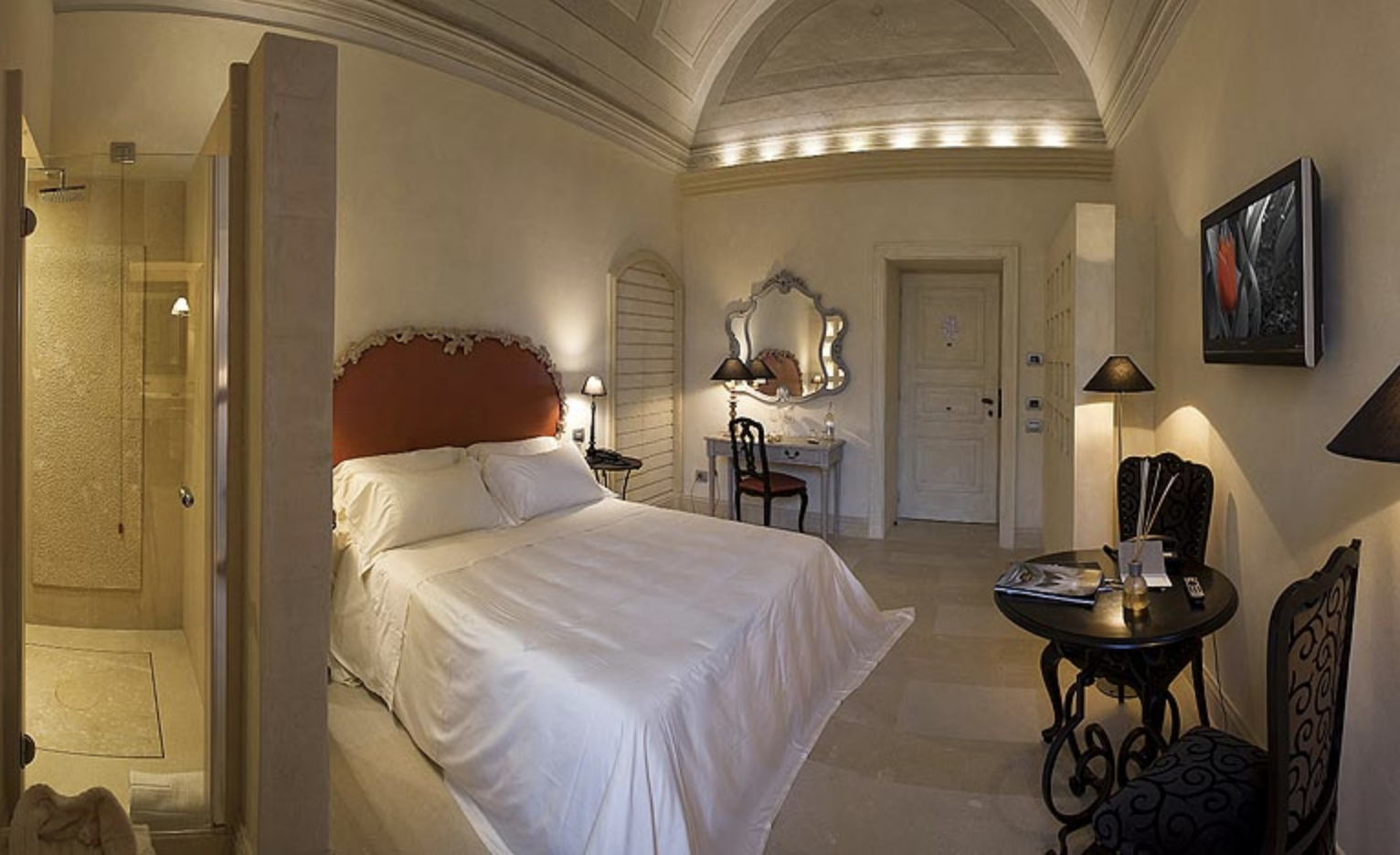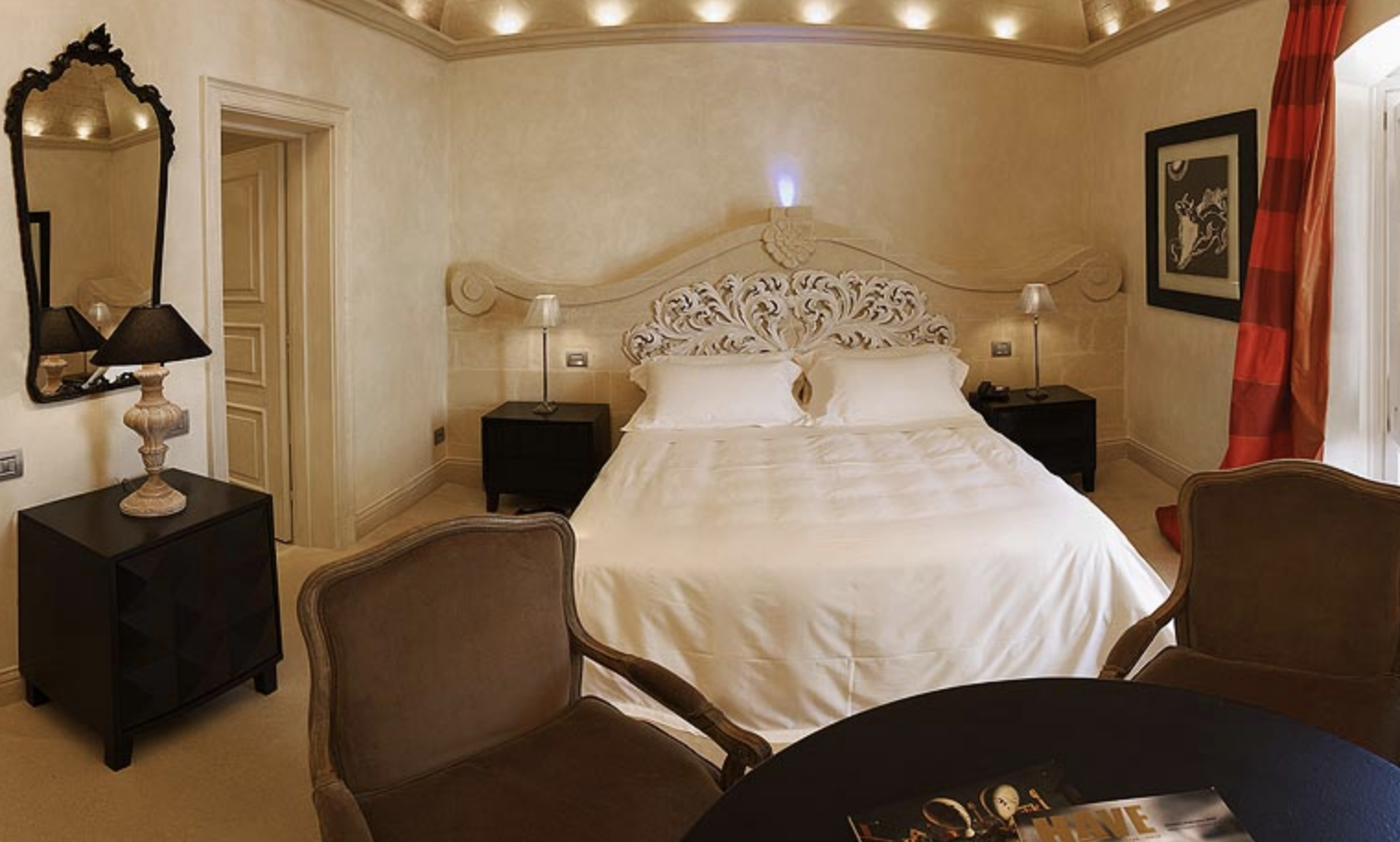 Air: International and domestic airfare not included.
Passports: Your valid passport should have at least two blank visa pages and should be valid for at least six months after your planned departure from the country you are visiting.
Note: Passport pages titled "Endorsement Pages" are not visa pages.
Visas: Please note that currently US citizens do not need a visa to enter Italy. If you are not a US citizen, please contact your nearest Argentine Consulate to determine your visa requirements.
While Zoom Vacations will assist when possible, please note that passport, visa, and vaccination requirements vary from country to country and are the sole responsibility of the traveler. If you are a US resident, you may click here for more information on passport, visa, and vaccination requirements for various countries.
*Land only Introductory rate, based on double occupancy. Prices are subject to change. Need a roommate? Zoom Vacations® is happy to match you with someone, at no additional charge. Or, you may pay a single supplement and go as a single.
Please read Terms and Conditions prior to booking.