ZOOM NORWAY AND STOCKHOLM
September 2-9, 2019
8 days from $7499
Special single supplement of $2,000.
In September of 2018 we visited Norway and Stockholm to plan Zoom Vacations' tour to the area. We initially thought that Norway would have much to offer our travelers in terms of scenery and natural beauty. But we were wrong-- the region we visiting in Norway is actually more stunningly beautiful and majestic than we ever could have imagined.
What really blew us away was the incredible cuisine, accommodations, and soft adventure; all included as part of this tour.
Norway is so pristine that you likely will not see one piece of litter your entire time there. It is not just natural beauty and soft adventure that will get you excited about Norway. There is even incredible fashion. In fact, one of your favorite days on the tour will be our helicopter ride through the fjords to an incredible shopping area full of outlets of Norway's best fashion, made with quality materials.
While Norway is a spectacular destination by itself, we couldn't pass up the opportunity to include one of our favorite cities in Europe, since it is so close: Stockholm, Sweden. The experience is completely different, and adds the necessary components to make this a truly well-rounded tour. Stockholm more than ever is a spectacular city.
There is so much to see and do. Simply put, Stockholm is FUN. The ABBA Museum, for instance, is everything you want it to be, and more. The city enjoys a huge nightlife scene, a vibrant gay community and an Old Town section that is incredibly charming, full of narrow winding cobblestone streets, cute cafes, and interesting shops. Regarding cuisine, one could honestly eat at a different great restaurant every day for a year and have 365 fantastic meals.
Package Highlights:
4 Nights in the best accommodations of the Alsund area of Norway

3 Nights at one of hippest 5 star hotels in Stockholm

Services of a Zoom Concierge throughout the trip

Breakfast daily

Champagne welcome party and dinner in Stockholm

Stockholm tour with our handsome guide, Lars, Stockholm's best tour guide

Exploration of Stockholm's Gay Nightlife

Visit the remarkably intact 17th century warship, the Vasa, salvaged from the bottom of the ocean.

Lunch and Experience at the Millesgården, Zoom Vacations owner, Bryan Herb's favorite place in the city

Try Stockholm's Asian-Scandinavian fusion restaurant

A very special and unique evening at the IceBar in Stockholm

Welcome dinner event in Norway

An additional special Zoom Vacations Dinner overlooking the fjords

A night-time outdoor jacuzzi soiree with local cider, beer, and more in Norway

Incredible helicopter tour our gorgeous Norwegian fjords, giving you a an unparalleled view, few get to experience.

High speed boat to a spectacular lunch on a private island

Bicycling through beautiful mountain passes, full of breathtaking photographic moments

Delicious lunch in a historic building, right on the fjords

Shopping some of the best fashion houses in Scandinavia

Dining with locals at an organic farm located right on the fjord, with the freshest ingredients imaginable

Private boat trip through the fjords on our beautiful boat

Local food and beer tastings

An experiential canoe trip, giving you an up-close, zen-like experience most do not get to have in Norway.

Alcoholic beverages at many included dinners and lunches

"Until Next Time" dinner and cocktails in Norway.

Like all Zoom Vacations tours, this trip is peppered with special over-the-top Zoom Vacations signature events!
If you have more time, we highly recommend extending your time at the beginning in Stockholm, or add a few nights in Oslo at the end. Just let us know, and we will make the arrangements.
Space is limited. Call us today to book this tour: 773.772.9666.
Gay Friendly, Luxury Accommodations
NOBIS HOTEL (3 Nights), Stockholm, Sweden
Welcome to Nobis Hotel. A place for pleasure seeking connoisseurs and conscious business travelers. Here, guests check in to take part in contemporary luxury - a relaxed, classic and elegant experience in the heart of Stockholm. Have lunch in the bistro, enjoy a cup of coffee in the magnificent lounge, relax in the steam room, drink a delicious drink in the beautiful gold bar and then go down to the hotel's newly opened restaurant for dinner. After a long day at Nobis Hotel, guests can enjoy a good night's sleep in beds from the DUX, Egyptian cotton sheets, in the hotel's rooms designed by architect and design studio Claesson Koivisto Rune.
STORFJORD HOTEL (2 Nights), Norway
Storfjord Hotel is a secluded luxury boutique hotel situated in Glomset, on a hillside overlooking the Storfjord and the Sunnmøre Alps. Ever since we opened in 2006, Storfjord Hotel has been ranked as one of Norway's best overnight stays and is the only hotel in Norway which is member of the Small luxury hotel of the World. Behind the handcrafted log walls awaits an experience you won't find anywhere else.
HOTEL UNION ØYE (1 Night), Norway
In the village of Øye by the Norangsfjord you will find one of the most distinct hotels in all of Europe. It has been a place where visitors come to savour the good life and the tranquility in magnificent surroundings since 1891. It has been a favorite venue of royalties, writers and lovers for generations. The 27 rooms, all of which are individually furnished with carefully selected antiques, are named after notables who have stayed here: Kaiser Wilhelm, King Oscar, Queen Maud and Princess Victoria; the authors Karen Blixen, Knut Hamsun and Sir Arthur Conan Doyle; the composer Edvard Grieg, playwright Henrik Ibsen and the explorer Roald Amundsen, to mention but a few. A stay at Hotel Union Øye is like being transported back in time.
HOTEL BROSUNDET (1 Night), Norway
Hotel Brosundet is a family owned, designer boutique hotel in the small town of Ålesund. With its direct access to the sea and a private pier the adventure begins at the doorstep.
We believe in creating experiences satisfying all senses - paying attention to what is seen, heard, smelled, tasted and felt. From the delicate interior design, stunning artwork, and antique beams to fresh local seafood. All this and the company of locals who have Hotel Brosundet as one of their favorite spots in town. Their passion is to preserve the buildings as they originally were: warehouses significant to the fishery based in Ålesund. As soon as you enter the hotel you will find inspirational design combined with an authentic story to tell. The outer walls of the hotel extend directly to the waters of Brosundet, Ålesund's true town center. mA short 5-minute walk from the hotel you will find the charming Molja Lighthouse, which is room 47 at Hotel Brosundet. Located in town at the end of a jetty this is a spectacular overnight stay with views towards the Atlantic Ocean.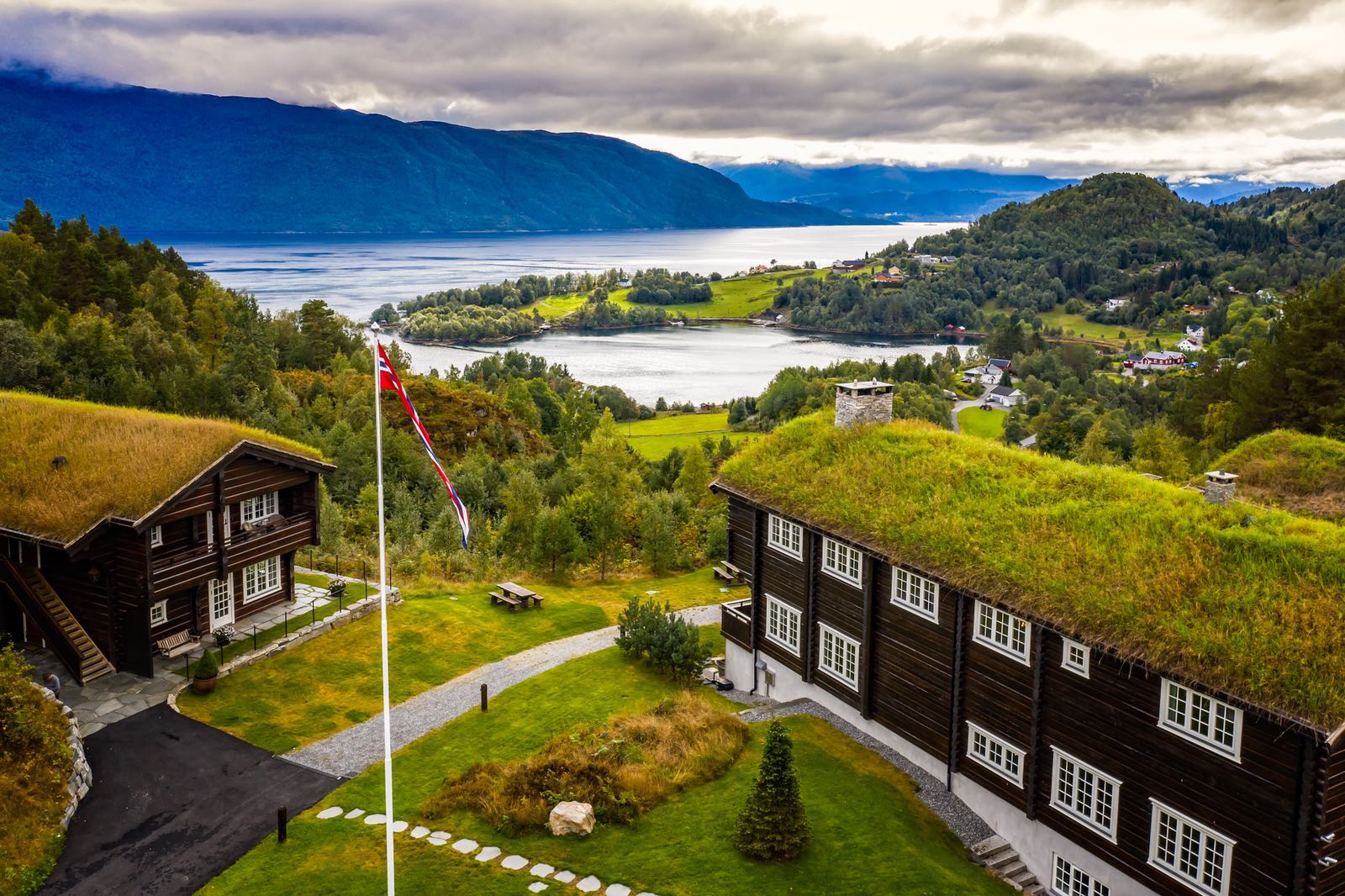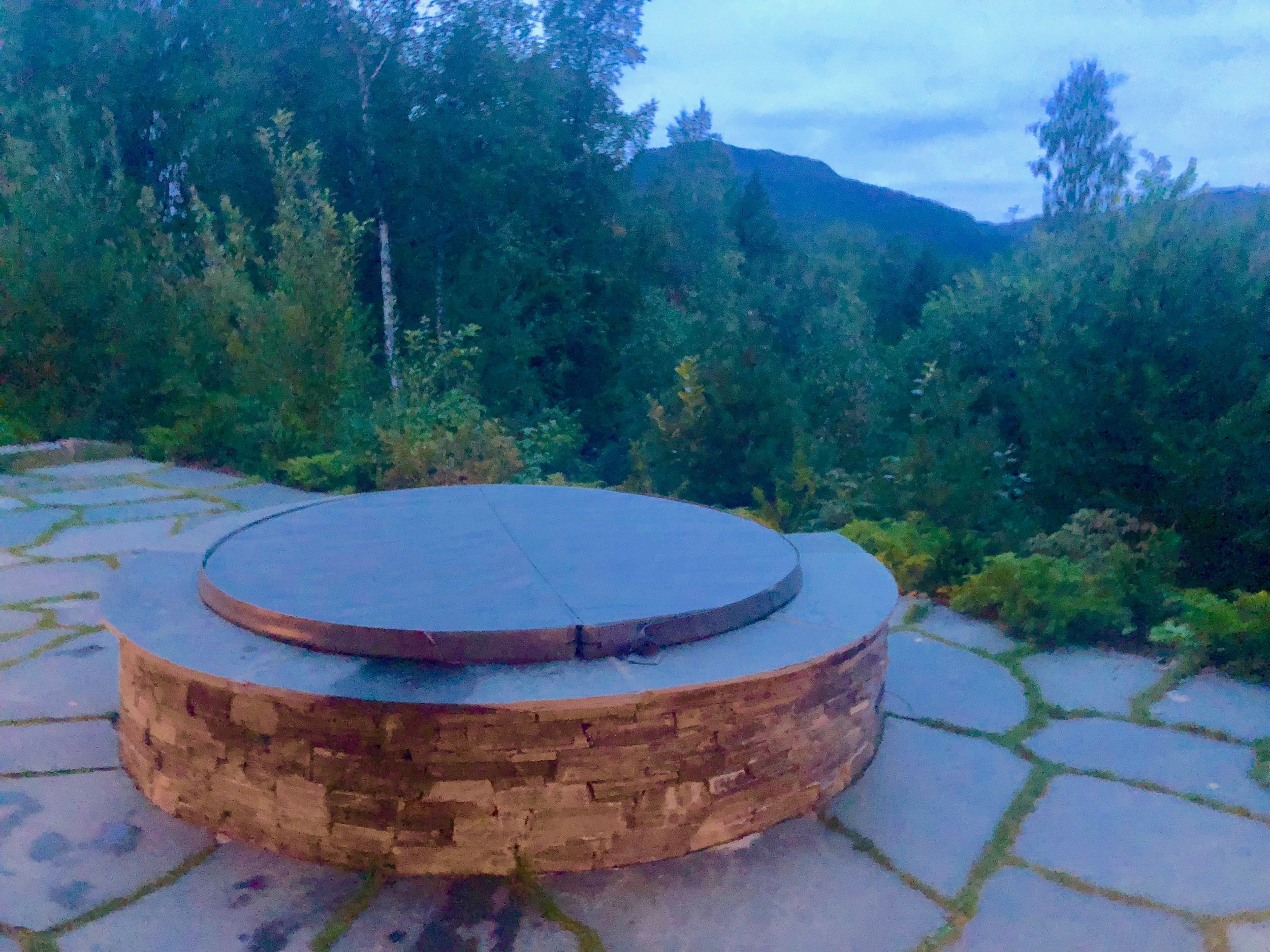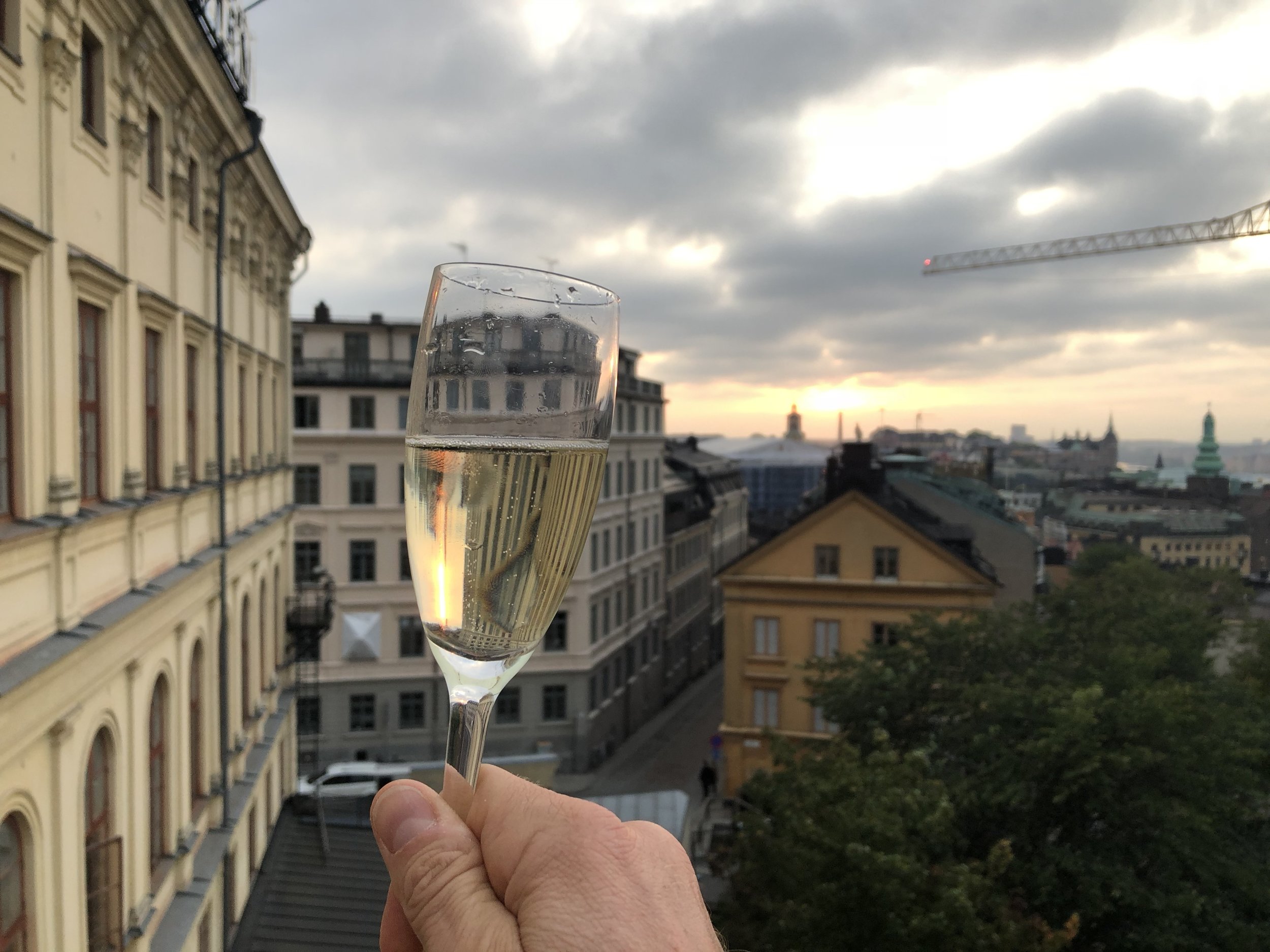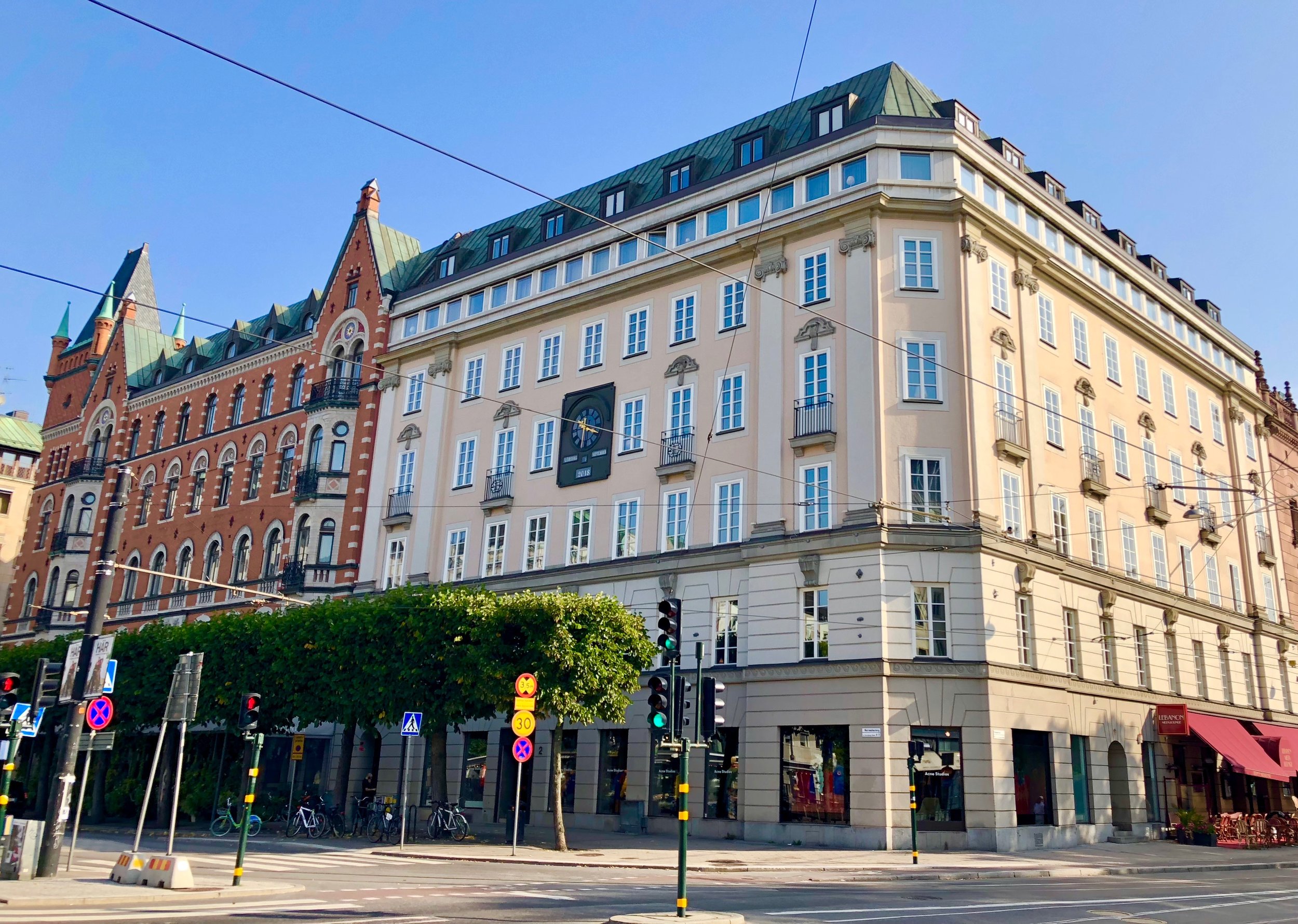 Air: International and domestic airfare not included.
Passports: Your valid passport should have at least two blank visa pages and should be valid for at least six months after your planned departure from the country you are visiting.
Note: Passport pages titled "Endorsement Pages" are not visa pages.
Visas: US citizens are not required to obtain a Visa prior to entering Norway nor Sweden. If you are not a US citizen, please contact your nearest Nepalese Consulate to determine your visa requirements.
While Zoom Vacations will assist when possible, please note that passport, visa, and vaccination requirements vary from country to country and are the sole responsibility of the traveler. If you are a US resident, you may click here for more information on passport, visa, and vaccination requirements for various countries..
*Land only Introductory rate, based on double occupancy. Prices are subject to change. Need a roommate? Zoom Vacations® is happy to match you with someone, at no additional charge. Or, you may pay a single supplement and go as a single.
Please read Terms and Conditions prior to booking.
For more information on entry and exit requirements, see here.