December 28, 2017 to January 2, 2018
Six days From $6499
Day One ~ Arrival in Havana from Miami
5:00 AM checkin for our flight to Cuba
Meet at the Miami International Airport, where we will board our charter flight to Havana. After clearing immigration and customs, we will begin our experience right away with a visit to La Plaza de la Revolución (Revolution Square), one of the world's largest city plazas, where the monument to Jose Marti overlooks the city.
Then, it's off to lunch at La Bodeguita del Medio, a bar and restaurant made famous by Ernest Hemingway, and arguably the birthplace of the mojito, the drink he favored. After lunch, you'll experience the artistic side of Havana with a visit to Callejón de Hamel, a unique street in Centro Habana featuring hundreds of art displays and public music performances. After, we'll check in to our hotel in the heart of Havana, and meet up again for an orientation program. This evening, we'll celebrate your arrival with a welcome dinner at the hotel.
Accommodations: Melia Habana Hotel
Meals Included: Dinner
Day Two ~ Havana
Breakfast is served at our hotel.
After breakfast, you'll begin with a walking tour of Old Havana, a famous UNESCO heritage area, en route to the Abdala recording studio, where famous musicians, including Nat King Cole and the Buena Vista Social Club, recorded some of their best music.
Later, we will visit a renowned artist in his studio. After lunch, we'll join Cuban musicians at the famous jazz club La Zorra y El Cuervo for a private gathering and next, meet with an art specialist for an incredible tour of Havana's Museum of Fine Arts.
Tonight, you'll dine on your own at a paladar, a private, family-owned restaurant. .
Accommodations: Melia Habana Hotel
Meals Included: Breakfast and Lunch
Day Three ~ Havana
Breakfast is served at our hotel.
After breakfast, depart for the Viñales National Park to meet a local guide. At a tobacco-drying house, a tobacco farmer will teach you how to roll cigars.
For lunch, you'll walk through a carved cave to reach El Palenque de los Cimarrones, where traditional Afro-Cuban music will be playing.
After a savory smoked pork lunch, we'll wander into Viñales Valley, Cuba's Yosemite-like habitat, and into Viñales city. You'll walk on clay and admire up close the giant limestone rocks that make Viñales famous. After returning to Havana, Dinner will be on your own at an excellent recommended gourmet paladar (family owned and run restaurant, often situated in a former mansion).
Accommodations: Melia Habana Hotel
Meals Included: Breakfast and Lunch
Day Four ~ Havana
Breakfast is served at our hotel.
We'll kick off the day by meeting the editor of a popular Cuban newspaper for a presentation on Cuban social issues, economic reforms, and the impacts of U.S.-Cuba policy in Cuba.
Afterwards, we'll gather with Cuban farmers at Vivero Organopónico to learn how organic farming efforts provide food to urban areas and how Vivero is taking the lead in regarding farm-to-table dining.
For lunch, we'll enjoy an authentic Cuban sandwich at Sloppy Joe's, a legendary bar in Havana. After lunch, you'll visit with an internationally known choral group and finish the day at a local farmers market where you'll see firsthand Cuba's dual currency at work.
Tonight, we will enjoy a special Zoom Vacations Signature Event and dinner at a paladar, a private, family-owned restaurant. From there, we will immerse ourselves with the locals.
Accommodations: Melia Habana Hotel
Meals Included: Breakfast, Lunch, and Dinner
Day Five ~ Havana
Breakfast is served at our hotel.
We'll continue soaking up Havana's nostalgia, starting with a visit to a remarkable community project that has created colorful murals from old facades and built public parks and artworks, such as an Arc de Triomphe from recycled materials.
Next, we'll visit one of the city's most beautiful churches in the Regla neighborhood, just across Havana Harbor. We'll learn about the role religion has played in Cuba's history and culture. We'll lunch at a paladar in Cojimar, the setting for Hemingway's Old Man and the Sea. Then, we'll visit with an internationally known choral group. End the day with a visit to Jaimanitas to meet renowned artist Jose Fuster. Known as the Picasso of the Caribbean, he has turned his home and community into a living art gallery that has transformed old facades into colorful murals.
Tonight, enjoy a special farewell dinner in Cuba
Accommodations: Melia Habana Hotel
Meals: Breakfast, Lunch, Farewell Dinner
Day Six ~ Havana and Departure Home
Breakfast is served at our hotel.
(Exact Time TBD) Departure from Havana to Miami via Jose Marti Airport. Please note that your outbound connecting flight should be in the evening or the next day. Zoom Vacations is happy to assist with reservations at one of our prefered hotels in Miami.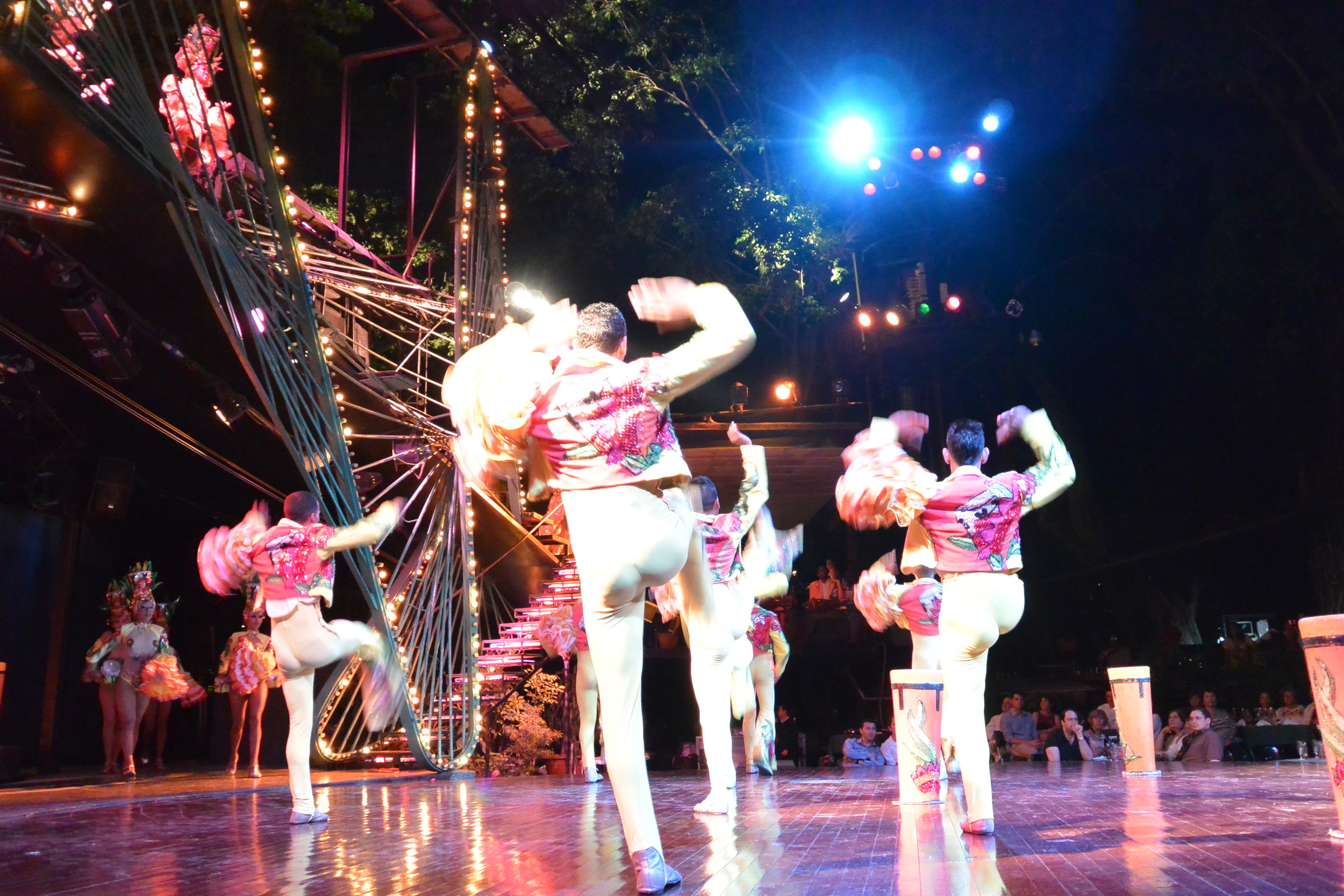 Legality: Our itinerary complies with OFAC people-to-people travel licensing regulations.
Air: International and domestic airfare not included. Airfare between Miami and Cuba is additional, and will be arranged by Zoom Vacations on your behalf. Please arrive in Miami at least one day before our scheduled departure, as our flight checkin is at 5:00 AM.
Passports: Your valid passport should have at least two blank visa pages and should be valid for at least six months after your planned departure from the country you are visiting.
Note: Passport pages titled "Endorsement Pages" are not visa pages.
Visas and Cuba travel documents: Please note that currently U.S. citizens must have a U.S. Department of the Treasury license and People to People License holder letter of authorization to depart the U.S. from Miami and a Cuban Visa to enter Cuba.
Zoom Vacations will assist with securing these documents and Cuban visa, on your behalf, which are included in the tour package price.
*Land only Introductory rate, based on double occupancy. Prices are subject to change. Need a roommate? Zoom Vacations® is happy to match you with someone, at no additional charge. Or, you may pay a single supplement and go as a single.
Please read Terms and Conditions prior to booking.
For more information on entry and exit requirements, see here.