OCTOBER 4 to 8, 2019
FIVE DAYS From $3999
Day One ~ Paro/Thimphu
Arrive at Paro International Airport. Meet and greet by a Zoom Vacations airport representative and enjoy a scenic drive to Thimphu, the modern capital town of Bhutan.
Afternoon: Check in at Taj Tashi Hotel and enjoy a relaxing lunch. After lunch we will visit King's Memorial Chorten continuously circumambulated by people, murmuring mantras and spinning their prayer wheels. Construction of this landmark was the idea of Bhutan's third king, His Majesty Jigme Dorji Wangchuk ("the father of modern Bhutan") who wanted to erect monument to promote world peace and prosperity. Completed in 1974 after the King's untimely death, it serves both as a memorial to the late King and as a monument to peace.
Evening: Visit to Trashichhoedzong, "fortress of the glorious religion"; This is the center of government and religion, the site of the monarch's throne room, and seat of Je Khenpo or Chief Abbot. Built in 1641 by the political and religious unifier of Bhutan, Shabdrung Ngawang Namgyal, it was reconstructed in the 1960s in traditional Bhutanese manner (without nails or architectural plans).
Dinner at hotel.
Accommodations: Taj Tashi Hotel
Meals Included: Lunch and Dinner
Day Two ~ Thimphu
Breakfast at leisure in hotel
Morning: We take an excursion to Tango Goemba. This monastery was founded by Lama Gyalwa Lhanangpa in the 12th century and the present building was built in the 15th century by the 'Divine Madman', Lama Drukpa Kunley. In 1616 Shabdrung Ngawang Namgyal visited Tango and meditated in a cave near the monastery. His meditation helped ensure the defeat of an invading Tibetan army. The head Lama, a descendent of Lama Drukpa Kunley presented the Goemba to Shabdrung, who carved a sandalwood statue of Chenrezig which he installed in the monastery. The picturesque three-storey tower and several surrounding buildings were built in the 18th century by the eighth Desi, Druk Rabgye and Shabdrung Jigme Chogyal added the golden roof in the 19th century. Enjoy a one hour walk through shaded rhododendron forests to reach the monastery situated north of Thimphu.
Afternoon: Return to hotel for lunch.
After lunch we visit the National Library, housing an extensive collection of priceless Buddhist manuscripts; The Institute for Zorig Chusum (commonly known as the Painting School) where students undergo a 6-year training course in Bhutan's 13 traditional arts and crafts. Later visit Textile and Folk Heritage Museum, a fascinating testimony of the Bhutanese material culture and living traditions.
Evening: Visit the government-run Handicrafts Emporium and local crafts shops to browse through examples of Bhutan's fine traditional arts. Here you can buy hand-woven textiles, thangkha paintings, masks, ceramics, slate and wood carvings, jewelry, and other interesting items made from local materials.
We will have a cooking demonstration with a Chef from Thimphu who will explain about Bhutanese delicacies and their preparation.
Dinner at hotel.
Accommodations: Taj Tashi Hotel
Meals Included: Breakfast, Lunch, and Dinner
Day Three ~ Thimphu-Paro
Breakfast at leisure in hotel
Morning: Scenic drive to Paro, check-in at hotel.
Afternoon: Lunch at hotel.
After lunch we visit Ta Dzong, originally built as a watchtower, it now houses a national museum. The extensive collection includes antique thangkha paintings, textiles, weapons and armour, household objects and a rich assortment of natural and historic artifacts. Then we walk down the trail to visit Rinpung Dzong, meaning "fortress of the heap of jewels", which has a long and fascinating history. Along the wooden galleries lining the inner courtyard are fine wall paintings illustrating Buddhist lore such as four friends, the old man of long life, the wheel of life, scenes from the life of Milarepa, Mount Sumeru, and other cosmic Mandala.
We will have a unique opportunity to visit with a local Bhutanese family - learning about their customs and ways of life, while enjoying coffee and tea within their traditional home.
Dinner at hotel.
Accommodations: Uma Paro Hotel or Zhiwaling Suite Hotel, Paro
Meals Included: Breakfast, Lunch and Dinner
Day Four ~ Paro
Buffet Breakfast at leisure in hotel
Morning: Today we have a fantastic walking excursion to Taktsang Monastery. It is one of the most famous of Bhutan's monasteries, perched on the side of a cliff almost 3000 feet above the Paro valley floor. It is said that Guru Rinpoche arrived here on the back of a tigress and meditated at this monastery and hence it is called "Tiger's Nest". This site has been recognized as a most sacred place and visited by Shabdrung Ngawang Namgyal in 1646 and now visited by all Bhutanese at least once in their lifetime. In 1998 a fire severely damaged the main structure of building, but now this Bhutanese jewel has been restored to its original splendor.
Afternoon: Lunch at the hotel.
After lunch we drive to Drukgyel Dzong, a ruined fortress where Bhutanese warriors fought Tibetan invaders centuries ago. The snowy dome of sacred Chomolhari, "mountain of goddess'' can be seen in all her glory from the road approaching the Dzong. Along the way, we visit the 7th century Kyichu Lhakhang, one of the 108 temples built in the Himalayas by Tibetan King, Songtsen Gampo. The construction of this temple marks the introduction of Buddhism in Bhutan.
Dinner at hotel.
Accommodations: Uma Paro Hotel Zhiwaling Suite Hotel, Paro
Meals Included: Breakfast, Lunch and Dinner
Day Five ~ Paro
Buffet Breakfast at leisure in hotel
Morning: Travel to Paro International Airport for our flights back home.

Meals Included: Breakfast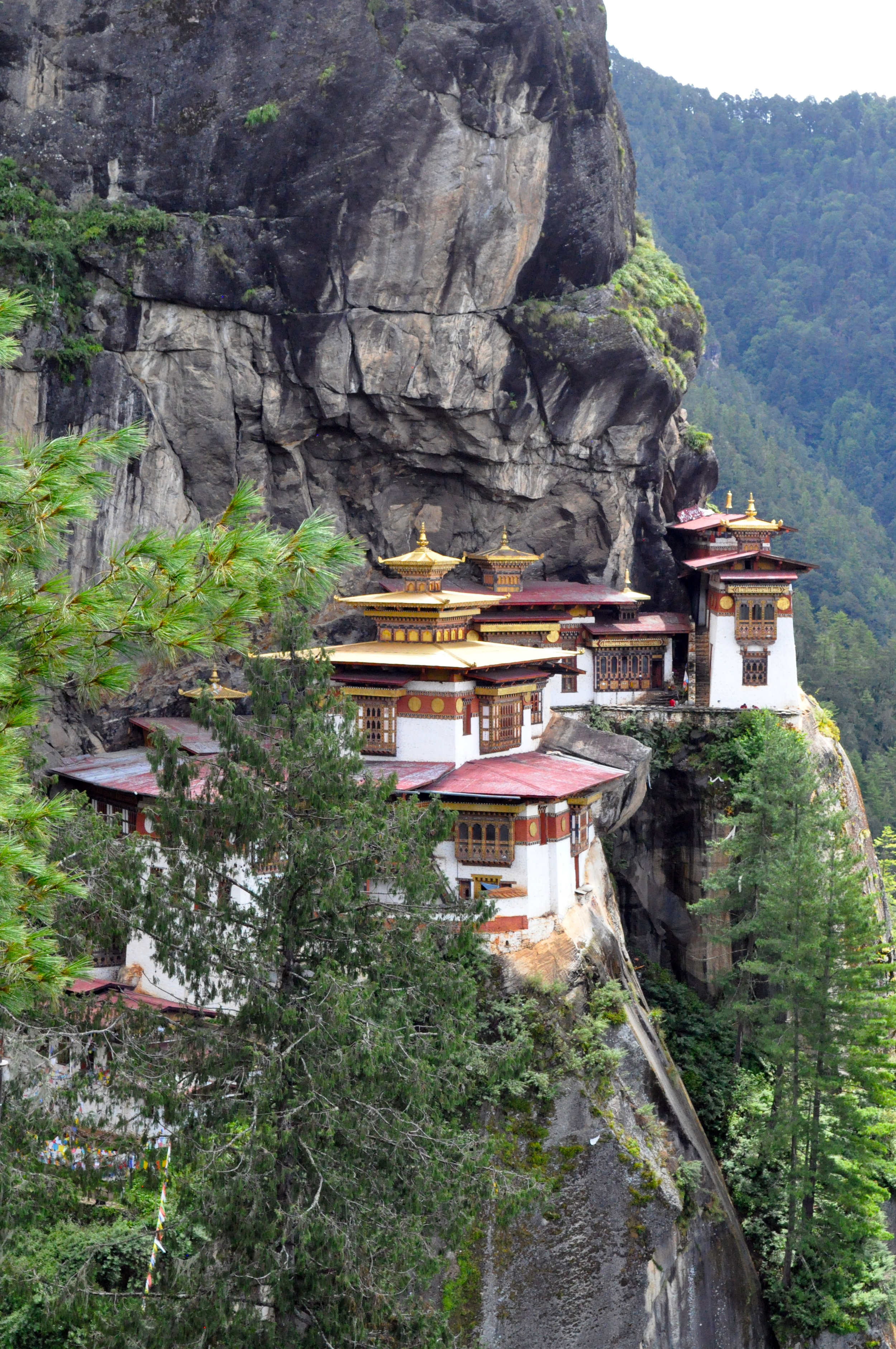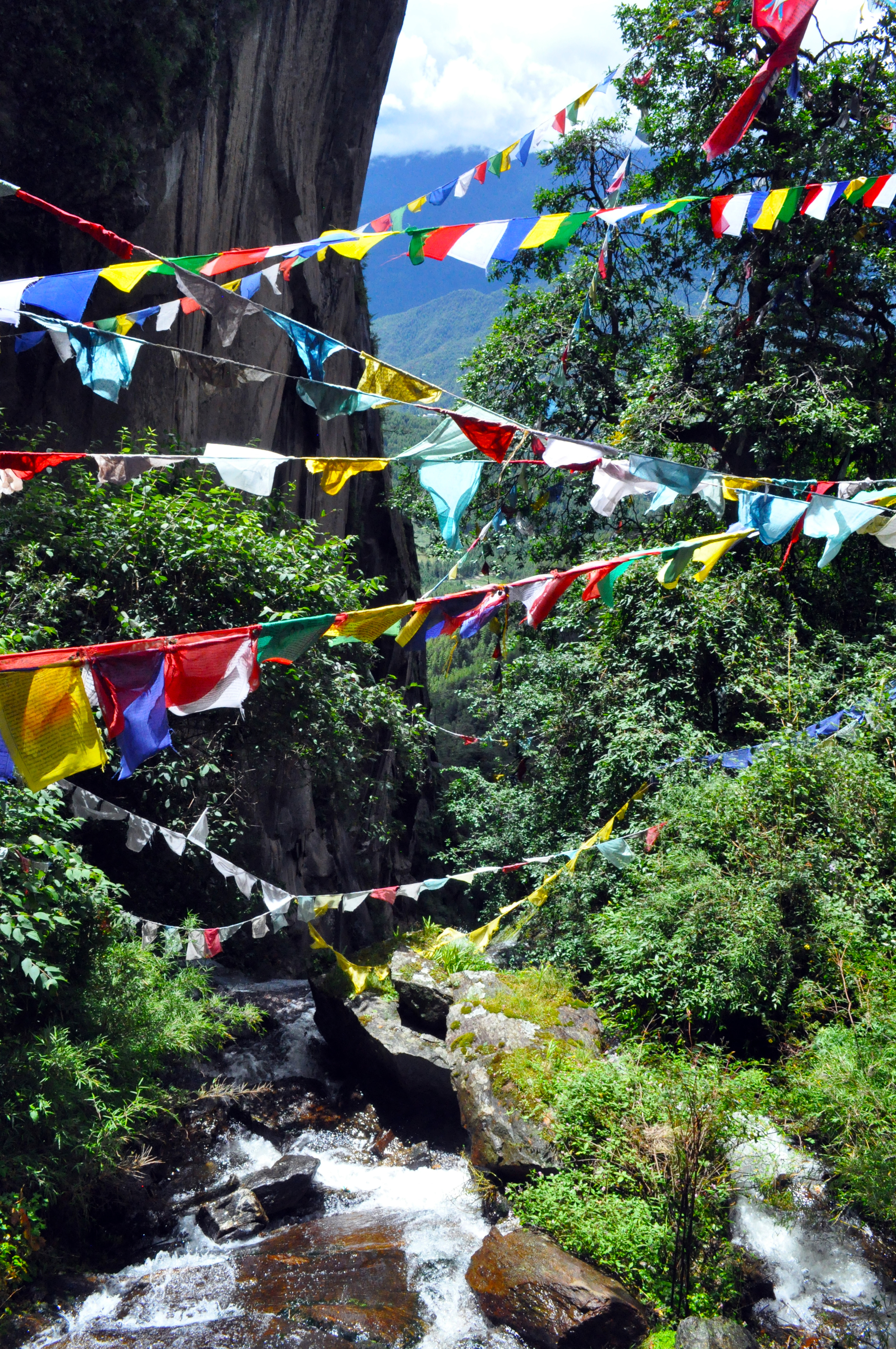 Air: International and domestic airfare not included.
Passports: Your valid passport should have at least two blank visa pages and should be valid for at least six months after your planned departure from the country you are visiting.
Note: Passport pages titled "Endorsement Pages" are not visa pages.
Visas: Please note that currently US citizens must have a visa to enter Bhutan. If you are not a US citizen, please click here to determine your visa requirements.
While Zoom Vacations will assist when possible, please note that passport, visa, and vaccination requirements vary from country to country and are the sole responsibility of the traveler. If you are a US resident, you may click here for more information on passport, visa, and vaccination requirements for various countries.
*Land only Introductory rate, based on double occupancy. Prices are subject to change. Need a roommate? Zoom Vacations® is happy to match you with someone, at no additional charge. Or, you may pay a single supplement and go as a single.
Please read Terms and Conditions prior to booking.
For more information on entry and exit requirements, see here.