NOVEMBER 4-10, 2016
SEVEN DAYS From $3999
Buenos Aires, Argentina is a great gay destination! Known as the most gay friendly city in South America, Buenos Aires' heart boasts bustling streets, grand avenues, old-time cafes and stylish restaurants. Plus, gay people in Argentina enjoy the most liberal governmental policies in South America. It's great to be gay in Buenos Aires, and not just because of the attractive gay locals! You'll celebrate gay pride in one of the most gay friendly cities in South America!
The city's incredible shopping may make this the favorite part of your stay. From centuries-old antiques to South America's best fashions, Buenos Aires is likely to bring out the shopper in anyone. This trip includes escorted nights out in the gay scene, fantastic tours of the city, exclusive chic cocktail parties, entertainment, plus plenty of free time to customize your trip, made easy with the assistance of your Zoom Concierge!
And what better way to round out your stay in this majestic city than with a visit to one of South America's most incredible natural wonders, Iguacu Falls!
Package Highlights:
• Fully escorted with the services of a Zoom Vacations® Concierge throughout the trip
In Buenos Aires:
• Welcome cocktail party
• All-inclusive dinner and tango show
• 4 Nights, in the most glamorous 5 Star Hotel in Buenos Aires
• Roundtrip airport transfers to Iguacu Falls
• Delicious Buffet Breakfast daily
• City tour with professional guide
• Pride Parade! Watch the parade amongst old and new friends made on the trip, from one of the prime spots on the route.
• San Telmo Sunday Flea Market Shopping Spree (at your own expense)
• Gay nightlife tours
• Optional excursions to an upscale men-only spa, an estancia outside Buenos Aires, and more!
In Iguacu Falls:
• 2 Nights, 5 star Accommodations in Iguacu Falls
• Welcome Cocktails, with commanding Falls views
• Iguacu Falls tour with professional guide
• High Speed Iguacu Falls boat tour, which takes you right to the base of the Falls. This is a beautiful, breathtaking experience
• Optional biking, hiking, jungle, and helicopter tours
Space is limited. Call us today to book this tour: 773.772.9666.
Also, you may wish to consider our add-on trip to Rio de Janeiro
Gay Friendly, Luxury Accommodations
Faena Hotel
Enjoy this 5 star masterpiece in the heart of Puerto Madero. Your room is a space of minimal old-world elegance perched above Buenos Aires' most dynamic neighborhood. Escape the busy city with pure white Empire-style furnishing that create a stylish oasis. Or bring the tango to your suite through your Dolby home entertainment center. Glass fitted bathrooms with marble floors and separate walk-in showers are stunning additions to each suite. You can expect custom linens, down comforters and artisanal bed throws to be draped over your bed.
Relax on a deck chair, at a table or a booth, and take in the spectacle of one of Buenos Aires' most spectacular pools. Enjoy a selection of fresh fruit juice and exotic poolside cocktails, and enjoy the serenity. Or make your way to the Library Lounge, be it for a morning coffee, a healthy lunch, or a quiet spot to read. Overstuffed velvet sofas, sumptuous oriental rugs, and crystal candelabras create an elegant and perfectly intimate space.
Sheraton Iguazu Falls
This 5 star property is conveniently located on the Argentinean side of Iguazu Falls, which are within walking distance of the hotel and face the Devil's Gorge. This three-story resort is the only hotel with amazingly clear views of the magnificent Iguazu Falls. One can not appreciate the grandiosity of the falls until you see them in person. Truly stunning!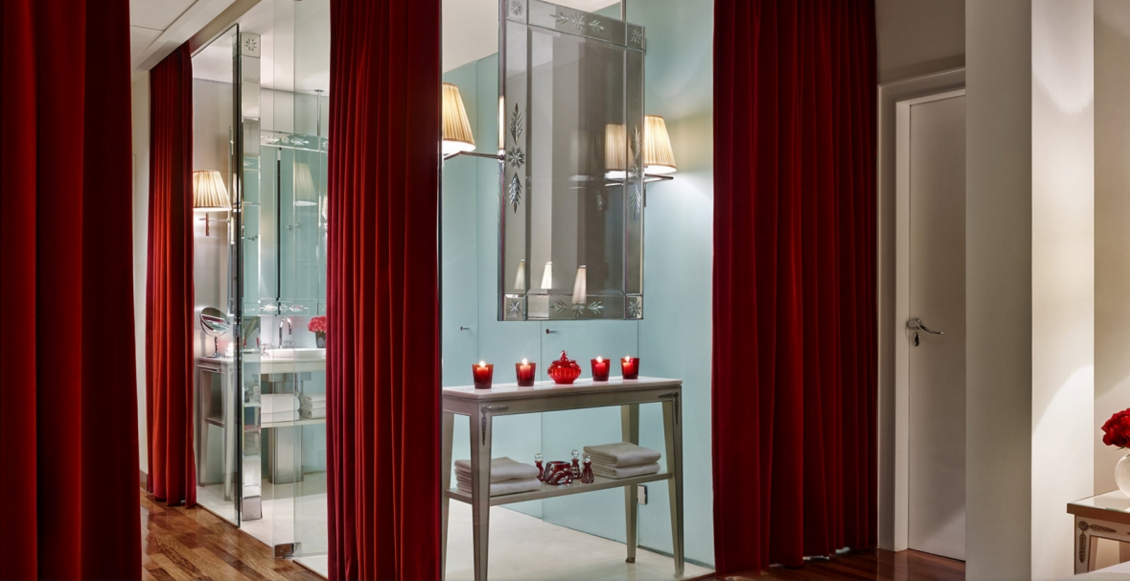 Air: International and domestic airfare not included.
Passports: Your valid passport should have at least two blank visa pages and should be valid for at least six months after your planned departure from the country you are visiting.
Note: Passport pages titled "Endorsement Pages" are not visa pages.
Visas: Please note that currently US citizens must have an Argentine Visa to enter Argentina. If you are not a US citizen, please contact your nearest Argentine Consulate to determine your visa requirements.
While Zoom Vacations will assist when possible, please note that passport, visa, and vaccination requirements vary from country to country and are the sole responsibility of the traveler. If you are a US resident, you may click here for more information on passport, visa, and vaccination requirements for various countries.
*Land only Introductory rate, based on double occupancy. Prices are subject to change. Need a roommate? Zoom Vacations® is happy to match you with someone, at no additional charge. Or, you may pay a single supplement and go as a single.
Please read Terms and Conditions prior to booking.
For more information on entry and exit requirements, see here.